1986NW 80th. Ct. Clive
---

Bobbi & Doug Myers owners
65th & Center St.
Des Moines,Iowa 50312 ph# 277-8761

---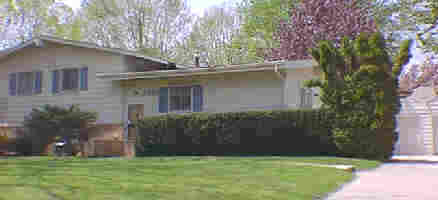 View of the Floor plans
---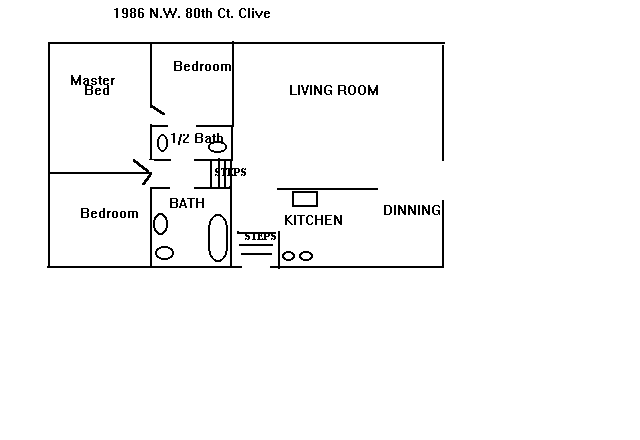 ---
This property is a Duplex with this unit having three bedrooms, two baths.
Air, Two car Garage.
Great neighborhood!
Slider to patio, basement with laundry facilities.
Rents for $795.00 per month plus a $795.00 deposit.
---
This is a Map of the property location: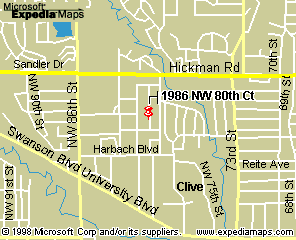 ---
Return to the open

OPEN Page.
---
Send Email to us at

Myers Properties

---